I really want to own more chairs even though I don't really have the space for them. I am always looking at chairs, thinking of how they could be repurposed or brought back to life. I love Lorijo's collection and am jealous she has space for so many lovely chairs. Here a few of my more recent favorite finds: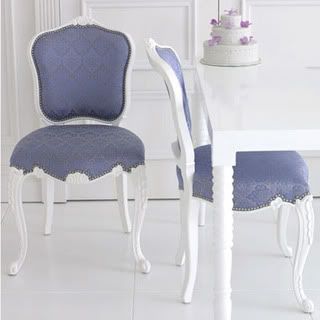 White handcarved curve back chair in champagne/parisian blue- $249 from Brocade Home.
Turned Leg Zebra Print Arm Chair- $180 from Overstock.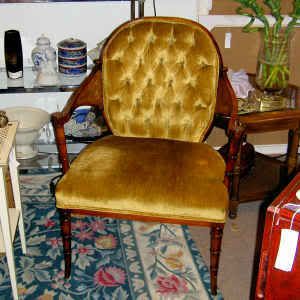 Vintage gold tufted-back chair with carved rosettes on arms- $375 from Washington Consignments.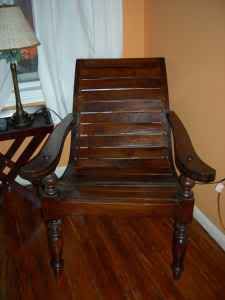 Plantation chair- $100 on Craigslist.
None of these chairs look anything alike, and yet I love them all. I am really tempted by the plantation chair which reminds me of my time in Barbados. If only I had a spare corner in my living room for it...